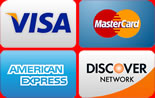 Customer Account:
Amp Research
Comments
"The following is a complete Power Step install on the 2008 Tundra. I have learned a lot and could save hours if I ever did this again.

Hopefully this will help forum members wishing to do this modifaction.

Class, pay attention.

First, we need to thank a few people. The first would be Ray from Electric Step. I called Ray several times on Saturday, which was his day off, and calls were promptly returned. Customer Service is high on their list and it shows.

Ray, thank you again. I highly recommend Electric Step for the best price, fast ship and customer support.

https://www.toyotatundraforum.com/exterior/3412-amp-research-power-step-install.html#post36515







"
~ TT