Price Match AMP Research Power Step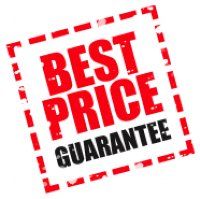 PowerStep Price Guarantee!
Price matters, Service matters, Quality matters. Your business matters!
It's for these very reasons we want to assure you that at ElectricStep, you are shopping at the nation's only PowerStep, BedStep and Bed X-Tender In-Stock Shipping Center. You deserve to work with a company who has a long proven history with the Amp Research product line. Think about it. When you work with ElectricStep, you get Great Prices, Great Service, and Free Shipping - All Guaranteed!
How does our Power Step price match guarantee work?
If you find a lower price from any nationally approved Dealer / Distributor, just show us their price (i.e. show us their webpage, printed offer, brochure,) and we will match it, guaranteed.
Are quantities limited on price-matched products?
We may limit the quantities of price-matched items, particularly if the other company does. Regardless, we reserve the right to limit the quantities where we price match.
Call us at 323-276-2999.